Ten Steps to Make a Latinx Fall in Love with You
To fall in love with a Latinx is a lovely adventure in itself. There is an undeniably enigmatic and overall beautiful thing about dating Latinxs. Not only do you get to see the best of both worlds, but it also lets you have a glimpse of life's picturesque scene.
However, making a Latinx fall in love with you may seem to be a long shot. It is especially true if you're the type to adapt to modern traits of nonchalance. As such, unlearn and rediscover life and love through the lovely Latinxs.
Ten Winning Steps to Get Their Hearts
Unearth the surefire ways to get a Latinx fall for you. Follow the steps with patience and excitement in your heart. Enjoy!
Step 1: Know the Latinx culture
The Latin culture is diverse, and each country has a long and proud heritage.
If you wish to cultivate a deep and long-lasting relationship with a Latinx single, take time to study their culture and understand your date's ethnic roots. By doing so, you're making them feel that you value them.
Understanding the Latinx culture also helps ensure that you don't insult any value that your Latinx date holds dear. Most importantly, it saves you from awkward incidents in the future.
Step 2: Love and respect the entire clan
It is innate for many Latinxs to be family-oriented—your date may belong in a close-knit clan. It won't even be a huge surprise when they start telling their family about you a few days after meeting you.
When meeting their family—which often happens a few weeks after dating—be sure to be jolly. Their family typically consists of the extended and immediate. Hence, family gatherings, be it a birthday or reunion, will be loud and fun. If you don't want to hurt your Latinx date's family, show them respect and learn to love them if you can.
However, if they happen to be hostile to you, be respectful anyway. There's no worse way to turn off a Latin date than an impolite person.
Nonetheless, the easiest way to express your affection for them is by learning all their names. Their family will also appreciate it when you show a genuine interest in getting to know them.
Step 3: Study Spanish (or Portuguese )
English is the third most spoken immigrant language in Latin America. As such, many, if not all, Latin Americans are fluent in English. Despite this, you still need to learn Spanish—or Portuguese if your date's from Brazil.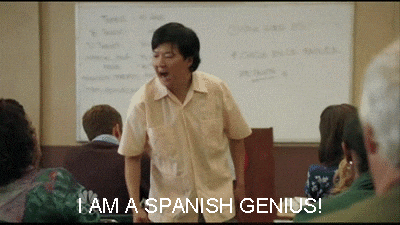 For the most part, studying Spanish is necessary as your Latinx's family will most definitely have few comments in your relationship. They might think you're too proud to bother learning Spanish.
Moreover, while studying a new language can be utterly challenging, your effort will not be a total waste. Besides its obvious advantages, you show your partner that they're worth all the hard work when you learn Spanish. Without a doubt, they'll fall in love with you for it.
Step 4: Don't assume they are all the same
Calling a Cuban 'Puerto Rican' is like calling someone from Arizona a 'Californian.'
Besides the ridiculousness of the notion, Latin America and the Caribbean comprises 33 countries. And, each country follows diverse traditions and cultures.
While many Latin Americans share the same language and history, they are very different. For one thing, many cultural nuances are distinct to a nation alone—something they are incredibly proud of.
If you focus on generalizations and stereotypical remarks, you'll never fully know your Latinx date. Stop being lazy and figure out their culture—and everything that makes them unique.
Step 5: Respect their religious beliefs
Latin America remains overwhelmingly Catholic. In the 2020 survey made by Statista, there are about 57.1 percent Latin American Catholics. Faith in God is a significant aspect of many Latinx's lives.
Practice sensitivity and respect if you don't share the same religion as your Latinx. Don't be too critical of their faith, and let love lead instead. When you do this, they'll likely fall in love with you all over again.
Step 6: Be patient and understanding
Latinas can be fiery and hot-tempered. Many believe this may stem from patriarchy, where women could not do what they wanted. In turn, Latinas express their general hostility to the idea by expressing their thoughts and emotions.
Many Latinas are also easily jealous, and they associate this with their general love of telenovelas. Additionally, they might reject you, again and again, to test if your intentions are sincere.
While you must find all these adorable from the get-go, it might become exhausting in the longer run. When this happens, remember to be patient and understanding. Remind yourself that anything valuable is worth all the trouble.
Step 7: Enjoy life with them
Contrary to what they say, Latinxs are hardworking people who also like to enjoy life. As such, they are always up for a party—as long as there are chips, drinks, and music!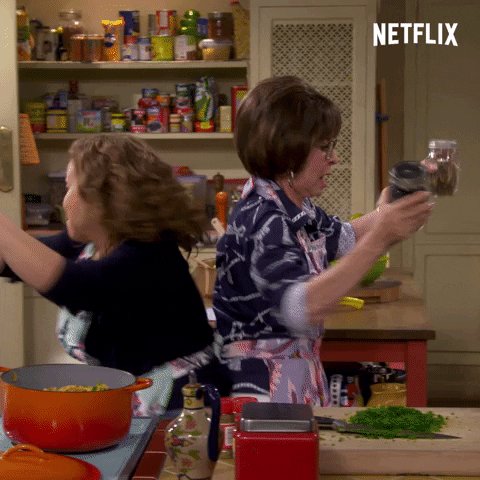 When going out with a Latinx, loosen up to see life's magnificence. Learn to find solace in nature and invigorate your soul via their crazy fun fiestas!
Step 8: Appreciate their food
Every nation in Latin America has different gastronomy they are proud of. And, sometimes, it might include a cuisine that doesn't suit your palate—although we highly doubt it. Regardless, don't refuse their food.
Be respectful and make your Latinx date happy by trying their food. Who knows? You might fall in love with their cuisine the same way you did with your Latinx date.
Step 9: Be strong and sexy
Despite the world's preference for the contemporary dating style, the Latin American community is still widely traditional.
Many Latinas still look for a strong man who can protect them from danger or life struggles. They want someone to take over their life when it's in shambles.
But, this doesn't mean they need a man who wouldn't consider their opinions. They need a prince charming in modern times that could save them from distress and respect them. They need someone who could give them roses and compliments and empower them to be confident.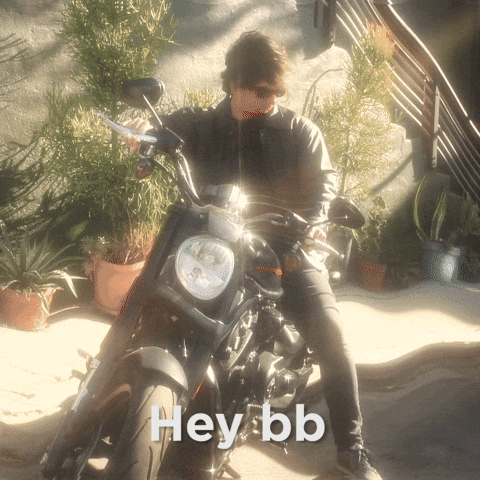 Meanwhile, the innate hopeless romantics in Latinos want a sexy, fiery, and passionate woman as a life partner. They also like someone very feminine—they like to play knights, ready to protect their damsels.
At the very surface, all these might sound incredibly sexist, but it's just how they're wired. Men grew up looking up to elders treating women like glass dolls that might break anytime. Similarly, ladies grew up watching their mothers being submissive partners.
If you're a feminist and find this a dealbreaker, be sure to voice your concerns. Times are changing, and Latinxs slowly adapt to the contemporary world and mindset.
Step 10: Be consistent and sincere
When dating a Latinx, don't just show up whenever you feel like it. Be sweet and caring, and text and call them at all times. Whatever your love language is, act the same way you did when you were still getting to know each other.
Additionally, prove to your Latinx your sincere intentions. Show them your genuine self and treat them the best way you can. All these essentially help them fall in love with you over and over again.
You got this!
Dating a Latinx who does things a little differently from yours is not a walk in the park. Patience, effort, and consistency should go together to make a Latinx fall in love with you.
While these steps are effective—whether you woo your date online or in-person—you might need a distinct method simply because your date is unique. Have the most fun!